March 30, 2023
GSL is running Stable now. Gradual Delivery within the given time!
Notice: GSL offers only Advertising services. We DO NOT SELL bots.

ID
Service
Rate per 1000
Min order
Max order
Average Time

The average time is based on 100 latest completed orders.

1002
🧩 LinkedIn Profile Followers [ Premium ➡️ Best Seller ]

$10.97

250

1000000

7 Hours, 16 Minutes

1003
🧩 LinkedIn Profile Followers [ Premium ➡️ Real Accounts ]

$19.97

250

1000000

11 Hours, 31 Minutes

1004
🧩 LinkedIn Profile Followers [ Premium ➡️ Organic Growth ]

$11.97

250

50000

17 Hours, 56 Minutes

1005
🧩 LinkedIn Profile Followers [ HQ ➡️ Rapid Growth ]

$12.97

250

1000000

1 Hour, 34 Minutes

1006
🧩 LinkedIn Profile Followers [ MQ ➡️ Cheapest On The Market ]

$9.97

250

50000

3 Hours, 44 Minutes

1008
🧩 LinkedIn Company Page Followers [ Premium ➡️ Real Accounts ]

$14.97

250

1000000

5 Hours, 46 Minutes

1009
🧩 LinkedIn Company Page Followers [ Premium ➡️ United States ]

$19.97

100

50000

3 Hours, 24 Minutes
ID
Service
Rate per 1000
Min order
Max order
Average Time

The average time is based on 100 latest completed orders.

1010
🧩LinkedIn Likes [ Premium ➡️ Real Accounts ]

$39.97

50

1000

3 Hours, 18 Minutes

1011
🧩 LinkedIn Celebrate [ Premium ➡️ Real Accounts ]

$39.97

50

1000

4 Hours, 55 Minutes

1012
🧩 LinkedIn Love [ Premium ➡️ Real Accounts ]

$39.97

50

1000

5 Hours, 14 Minutes

1013
🧩 LinkedIn Insightful [ Premium ➡️ Real Accounts ]

$39.97

50

1000

2 Hours, 26 Minutes

1014
🧩 LinkedIn Curious [ Premium ➡️ Real Accounts ]

$39.97

50

1000

5 Hours, 18 Minutes

1015
🧩 LinkedIn Comments [ Premium ➡️ Real Accounts ]

$499.97

5

200

12 Hours, 34 Minutes

1253
🧩 LinkedIn Connections [ Premium ➡️ Real Accounts ]

$199.97

100

1000

9 Hours, 14 Minutes

1016
🧩 LinkedIn Recommendations [ Premium ➡️ Real Accounts ]

$2999.97

2

200

13 Hours, 47 Minutes

1017
🧩 LinkedIn Employees [ Premium ➡️ Real Accounts ]

$4999.97

2

200

5 Hours, 12 Minutes

1018
🧩 LinkedIn Shares [ Premium ➡️ Real Accounts ]

$39.97

50

1000

10 Hours, 49 Minutes
How To Buy Real LinkedIn Services
Delivering your targeted, real LinkedIn followers, we help you stand out as a trusted brand and be discovered by other users.

Choose LinkedIn Service
Choose from our wide range of LinkedIn marketing services that meet your requirements. Starting from Premium, High-Quality, and Mixed-Quality.
Enter Your LinkedIn Link
In the link section simply enter your LinkedIn profile link (if you are ordering followers), or LinkedIn post link (if you are ordering likes, comments, views, etc...)

Wait For Results
Choose from different payment methods through our secure payment gateways and wait for results. You can also track your order status from the order history page.
Go Social Lab - Your #1 LinkedIn Marketing Service Provider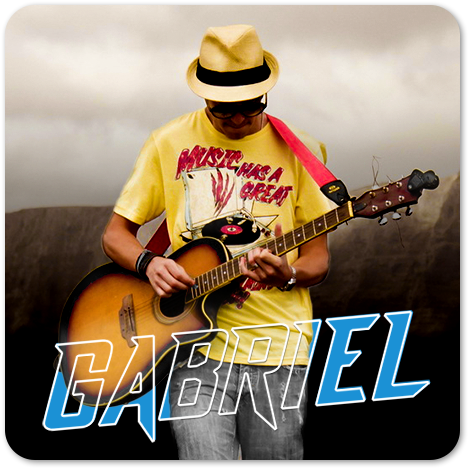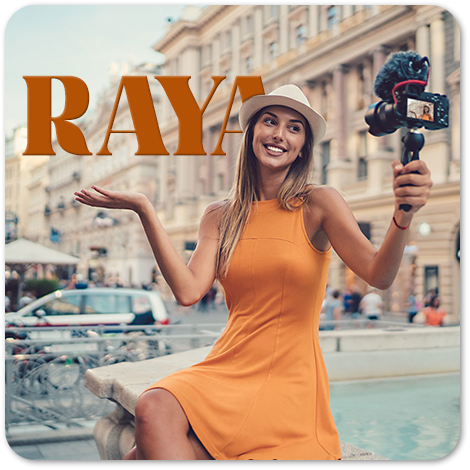 Instant Delivery Guaranteed
We have instant delivery on all our LinkedIn services which means almost no delays for you. Watch your follower count and engagement rate rise in a matter of minutes. Let GSL be the best kept secret in your social media marketing strategy.
High-Quality Accounts
We only deliver quality LinkedIn followers, likes, views... for all our users, without any exceptions. If you are looking for a quick boost to your LinkedIn account, then authentic high-quality LinkedIn followers are your best bet. You'll receive real, active followers (no fake accounts).

24/7 Customer Support
All our services are backed by GSL knowledgeable round-the-clock support team who can answer all your queries regarding our services. Whether you're a large or small business, we've got your back. Our mission at GSL is to be your trusted LinkedIn marketing vendor!

100% Customer Satisfaction
We have a huge roster of satisfied customers which continues to grow because of the quality of our LinkedIn services. Our customer satisfaction is always our top priority and we make sure that they are happy with our services (just take a look at our customer reviews). We've got a 4.7/5 satisfaction rating!

Increase Visibility
Purchasing LinkedIn followers will rapidly increase your visibility on the app. The chance to show your content to more people is much higher. The explore page plays an important role here. If you want your account to get discovered, buying followers is a great way to start this process.

Secure Payment Methods
We take your privacy seriously. That's why no other LinkedIn platform offers high-level payment security like GSL. With our 256-bit security certificate, all credit/debit card payment transactions processed are entirely secure with no access to the third parties or us ourselves.
Reasons You Should Buy LinkedIn Services
If you're serious about increasing sales, increasing organic likes and views - then getting LinkedIn followers is a huge part of your LinkedIn account.
In today's time, social evidence is not only a pleasant contribution to a LinkedIn corporate website but rather a mandatory asset to the corporation's progress.
You cannot connect to the public all the time despite a range of personal evidence to justify your statements to popularity. In general, when it comes to LinkedIn Fans, it's difficult not to be fascinated when you come along with a person or a company with a powerful and well-established following.
On the other hand, accounts of little to no fans appear not to have the same kind of effect. To be effective on LinkedIn, you have to convince people that you're really popular. Everything that cannot be done in the lack of public evidence.
There's also the advantage of not being willing to wait for several weeks or even months on finishing anything to take place. When the new LinkedIn followers are incorporated into your LinkedIn account is the situation when it begins to enhance your profile's reputation and awareness.
This could be especially helpful when planning to launch a new LinkedIn Business profile from zero, to get the most powerful start.
In certain cases, social evidence is given within hours of buying. But even though your account is not running well currently, you might be staring at a totally new view to this in the coming time.
If you consider this kind of investment for your profile or business, then you can say the investment that you have done is quite mindful and makes more sense. It is affordable as well and if you invest a certain amount of money in buying those followers then you can expect a greater rate of interest in terms of increased sales, leads, or clientage.
One of the wonderful things about purchasing LinkedIn Followers is the ability for new and small companies to stay in the game. Instead of getting consistently surpassed by more influential companies with larger advertising budgets, social evidence offers the chance to appear as a pioneer in the industry.
Not only businesses, individuals but many reputed names worldwide are using these services to increase their user base and get a wider reach. It simply implies that buying LinkedIn followers has worldwide acceptability and offers more usage at a very decent price.
People who use these kinds of services are able to grow at a more fast pace as compared to those who are not buying followers. It does not harm your profile or business in the long run as you may see even celebrities are using it for their benefit without getting noticed.
Review the size of the network (which is a combo of both followers and connections) and then look at the engagement metrics of likes and comments on posts, videos and articles.
If there is a network of 15,000 and content has a regular pattern of small to negligible engagement, this is a red flag. Large, aligned and genuine networks will by virtue attract comparative engagement for the most part. Fake followers do not engage, as they just sit idle. Track the trends on articles and posts.
There are two things to analyze, again bearing in mind the size of the network. Content that is inane drivel and fluff with exorbitant engagement can be a red flag. Huge engagement can also be symbolic of simultaneous large engagement pod activity (but not always and it's not conclusive).
Review the profiles of who likes and comments. There can be a pattern where the vast majority of profiles have dodgy images, paltry comments and are mostly from the USA, Middle East, Eastern Europe, and Africa. Patterns emerge when you look closely.
Dig below the first 30 likes or comments. Conversely, there may be excellent content from a member with a low network. Do the same, just review the profiles, there may be some patterns.
Frequently Asked Questions (FAQ)
Do you have questions about our services? We update the list constantly! Here are our most frequently asked questions.
Whether your company is big or small, it needs to be online, and it needs to be on LinkedIn.
Most companies in the last few years have made the transition to online, and as a result, they have been able to find even more of their client base. However, we don't recommend that you just create a Facebook page for your company and call it a day.
We suggest that you use specific platforms that are designed for professionals in all kinds of different industries. One of these platforms is LinkedIn.

As soon as you buy LinkedIn followers your order will be sent to the queue for fulfillment.
We have a team of amazing growth experts that are dedicated to monitoring the orders to make sure fulfillment is as fast as humanly possible.

Let's think about this for a second.
You've got a LinkedIn profile for your company, but you are struggling to make connections, and drive sales. You don't have too many people interacting with your company's content right now, and you're wondering how on earth you are supposed to find more of your target audience while maintaining a full-time job.
Of course, this doesn't reflect on your passiveness or lack of motivation. It just means that there are so many other people out there trying to achieve the same things that they make it tough for you to stand out.
At this point, you are probably asking yourself whether you should buy your LinkedIn company followers right now or try to wait it out. Honestly, we think that it's completely up to you, based on what your personal needs are.
However, what we do know is that if you are trying to be more efficient with your company on LinkedIn, and grow your profile a lot faster, then purchasing your LinkedIn company followers is the best approach.
One way to be seen by more of your target audience is to be recommended to them through LinkedIn. Another way is to show up in their search results. When people go onto LinkedIn, a lot of the time they search within the industry that they are interested in, to try and find more companies they can relate to.
if you have a lot of company followers on your LinkedIn page, then LinkedIn is going to rank you better in searches like this, so that when people look for a company like yours, you will appear at the top.
Of course, if you're trying to generate more leads and drive sales, this is an extremely valuable aspect of LinkedIn. If you choose to do everything by yourself, it could end up taking you a lot longer to be ranked well through LinkedIn searches and recommendations.
If you are someone who likes the idea of buying LinkedIn company followers for your page, then you are probably also interested in buying likes and comments as well. The truth is social media interactions are all about engagement rates these days.
This means that if you have a lot of connections on your LinkedIn page, but next to no comments or likes on your content, then LinkedIn isn't going to rank you very well, as they consider this kind of behavior suspicious. Get the balance right with your engagement rate, and you will start to see better results.
Why is Go Social Lab the best website to buy Real LinkedIn Services?
GSL has expert social media marketers who are constantly evolving to incorporate newer trends into their processes. We have the experience and expertise to make sure that your brand can compete with much bigger brands when it comes to market share and credibility.
There are loads of sites where you can buy social media services, but we claim to be the best! We've been helping our clients grow their social media accounts since 2020 and we've been the number 1 destination for most people ever since. Here's why you should buy social services from us:
We never ask for your password or vital information. We are offering a secure environment with legit services. So there is no hack or unlawful issues.
Safety is one step ahead with Go Social Lab. Our system runs upon an SSL certificate, so all your data is secured when you're shopping from us.
Go Social Lab is with you 24/7. If you have any problems or help, you can contact our support any time you want.
We offer cheap social media services. Our prices are very reasonable and cheaper than any other provider.
The payment processing is very easy and safe. You can pay for our services via PayPal, Card, Cryptocurrency, Payoneer, and many more.
The advantages we offer above are valid for all of our services. If you're looking for the best place to
buy youtube subscribers
, you've just found it!
User Reviews and Comment
Here at Go Social Lab we pride ourselves in exceptional service and affordable prices. Don't just take our word for it – check out our customer reviews below!