December 10, 2023
GSL is running Stable now. Gradual Delivery within the given time!
Notice: GSL offers only Advertising services. We DO NOT SELL bots.

ID
Service
Rate per 1000
Min order
Max order
Average Time

The average time is based on 100 latest completed orders.

999
🔭 Pinterest Likes [ Premium ➡️ Real Accounts ]

$2.14

100

100000000

2 Hours, 14 Minutes

995
🔭 Pinterest Followers [ Premium ➡️ Organic Growth ]

$20.97

100

5000

13 Hours, 54 Minutes

997
🔭 Pinterest Followers [ MQ ➡️ Cheapest On The Market ]

$14.97

50

50000

11 Hours, 24 Minutes

1000
🔭 Pinterest Likes [ Premium ➡️ Emergency Likes ]

$2.14

100

100000000

1 Hour, 57 Minutes

993
🔭 Pinterest Followers [ Premium ➡️ Best Seller ]

$19.97

100

5000

2 Hours, 17 Minutes

994
🔭 Pinterest Followers [ Premium ➡️ Real Accounts ]

$22.97

100

5000

4 Hours, 36 Minutes

996
🔭 Pinterest Followers [ HQ ➡️ Rapid Growth ]

$21.97

100

5000

1 Hour, 13 Minutes

998
🔭 Pinterest Board Followers [ Premium ➡️ Real Accounts ]

$9.97

50

50000

8 Hours, 32 Minutes

1001
🔭 Pinterest RePins [ Premium ➡️ Real Accounts ]

$9.97

20

10000000

2 Hours, 53 Minutes
How To Buy Real Pinterest Services
Delivering your targeted, real Pinterest followers, we help you stand out as a trusted brand and be discovered by other users.

Choose Pinterest Service
Choose from our wide range of Pinterest marketing services that meet your requirements. Starting from Premium, High-Quality, and Mixed-Quality.
Enter Your Pinterest Link
In the link section simply enter your Pinterest profile link (if you are ordering followers), or Pinterest post link (if you are ordering likes, repins, etc...)

Wait For Results
Choose from different payment methods through our secure payment gateways and wait for results. You can also track your order status from the order history page.
Go Social Lab - Your #1 Pinterest Marketing Service Provider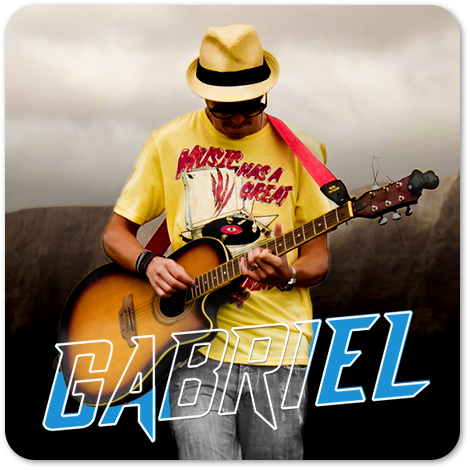 Instant Delivery Guaranteed
We have instant delivery on all our Pinterest services which means almost no delays for you. Watch your follower count and engagement rate rise in a matter of minutes. Let GSL be the best kept secret in your social media marketing strategy.

High-Quality Accounts
We only deliver quality Pinterest followers, likes, repins... for all our users, without any exceptions. If you are looking for a quick boost to your Pinterest account, then authentic high-quality Pinterest followers are your best bet. You'll receive real, active followers (no fake accounts).
24/7 Customer Support
All our services are backed by GSL knowledgeable round-the-clock support team who can answer all your queries regarding our services. Whether you're a large or small business, we've got your back. Our mission at GSL is to be your trusted Pinterest marketing vendor!
100% Customer Satisfaction
We have a huge roster of satisfied customers which continues to grow because of the quality of our Pinterest services. Our customer satisfaction is always our top priority and we make sure that they are happy with our services (just take a look at our customer reviews). We've got a 4.7/5 satisfaction rating!

Increase Visibility
Purchasing Pinterest followers will rapidly increase your visibility on the app. The chance to show your content to more people is much higher. The explore page plays an important role here. If you want your account to get discovered, buying followers is a great way to start this process.

Secure Payment Methods
We take your privacy seriously. That's why no other Pinterest platform offers high-level payment security like GSL. With our 256-bit security certificate, all credit/debit card payment transactions processed are entirely secure with no access to the third parties or us ourselves.
Reasons You Should Buy Pinterest Services
If you're serious about increasing sales, increasing organic likes and repins - then getting Pinterest followers is a huge part of your Pinterest account.
If you have a big following on Pinterest, people are going to start looking your way. They're going to want to check out your content, as well as everything else that you have going on. They will become interested in seeing what you've got when they realize that everyone else is, too.
Buying Pinterest followers is a great way to quickly build up your popularity so that you don't have to spend years on it. This way, you don't have to wait around to get bigger so that you can attract more of the right people to your boards.
it's a must to make sure that you make the most of the bandwagon effect if you want to do really well. It goes like this – the more people you have already following you, the easier it's going to be to get even more people looking at your account. At the end of the day, remember that people are much more likely to see what you've got if your account has a good number of people on it already.
Buying followers is going to let you reap the rewards of a larger following a lot quicker, and once you've bought those followers, you'll start to see the bandwagon effect take place.
The bigger your Pinterest following is, the more engagement you'll be able to come up with. This means that people are more likely to check out your content to see why everyone else is so obsessed with your account.
You're going to be able to generate that engagement a lot quicker, which in turn is going to accelerate your growth and get your content out there in front of the right people.
One of the best things about buying Pinterest followers is that it means that in the long run, you can end up saving a ton on social media marketing. It also means that you will be able to gain a lot of popularity quickly and attract more organic followers.
You won't have to do conventional ad campaigns as some others do, because you will have found a great company that offers you super high-quality Pinterest followers for a lot less than you would have to pay elsewhere.
This means that when you buy Pinterest followers, you can enhance marketing campaigns that you already have set up.
This is going to lead to even more conversions, which, of course, is going to lead to more traffic to your website. It's a win-win.
Wondering if other Pinterest users are buying Pinterest followers to boost their account? You bet.
All of those popular Pinterest boards you see out there are absolutely making the most of being able to buy Pinterest followers that are high-quality. This means
that if you don't use this way of helping your boards get ahead, you will quickly fall behind and struggle to keep up.

The great news is that there's nothing stopping you from doing this as well, so make the most of
it.
Frequently Asked Questions (FAQ)
Do you have questions about our services? We update the list constantly! Here are our most frequently asked questions.
You should keep in mind that you are going to lose followers eventually, even with bought followers, as accounts unfollow when they feel like it. When it comes to bought followers, there are a few points to consider. Fake/bot followers are designed to stick to your account and will not unfollow, but they can still be deleted by Pinterest itself.
Bought human followers will unfollow you over time. This might be because they are not interested in your Pinterest content. To offset lost followers, many providers have retention guarantees.
They will replace the followers you lost anywhere from a few days to a few months after purchase. Some even offer up to a two-year replacement period, and a few of the best have lifetime warranties.
Yes, it does. Thousands of Pinterest users have bought followers to boost the popularity of their pages already.
It depends on the methods used by providers to deliver your followers. Most companies opt to provide bot followers since these are easier and faster to generate. Higher-end bots look almost like actual users.
Cheaper ones will look obviously fake at first glance. You can also buy real followers from certain providers, but you should remember that these might not be relevant to your Pinterest page. Some of them might also be inactive accounts.
There are many benefits that you can gain from buying Pinterest followers. It's a good option if you want to:
Boost the popularity of your Pinterest page
Increase your social proof on Pinterest
Attract more organic followers to your page
Get more views for your Pinterest pins and boards
Increase your follower count fast
Improve your brand image
Learn about the other benefits that you can gain from buying Pinterest followers by checking our Pros and Cons section.
Yes, it is. Most services are conducted externally, meaning they do not directly affect your Pinterest account beyond increasing your follower count. This ensures that your account will not be penalized or suspended by Pinterest.
You still need to be careful about untrustworthy providers. Some require you to give your account password to use their service. These are the ones that you should definitely avoid.
No. There are no laws prohibiting it and you can buy Pinterest followers like any other service.
Pinterest does frown upon certain methods of getting followers like using bots, but they will not ban you for using these.
Why is Go Social Lab the best website to buy Real Pinterest Services?
GSL has expert social media marketers who are constantly evolving to incorporate newer trends into their processes. We have the experience and expertise to make sure that your brand can compete with much bigger brands when it comes to market share and credibility.
There are loads of sites where you can buy social media services, but we claim to be the best! We've been helping our clients grow their social media accounts since 2020 and we've been the number 1 destination for most people ever since. Here's why you should buy social services from us:
We never ask for your password or vital information. We are offering a secure environment with legit services. So there is no hack or unlawful issues.
Safety is one step ahead with Go Social Lab. Our system runs upon an SSL certificate, so all your data is secured when you're shopping from us.
Go Social Lab is with you 24/7. If you have any problems or help, you can contact our support any time you want.
We offer cheap social media services. Our prices are very reasonable and cheaper than any other provider.
The payment processing is very easy and safe. You can pay for our services via PayPal, Card, Cryptocurrency, Payoneer, and many more.
The advantages we offer above are valid for all of our services. If you're looking for the best place to buy social media services, you've just found it!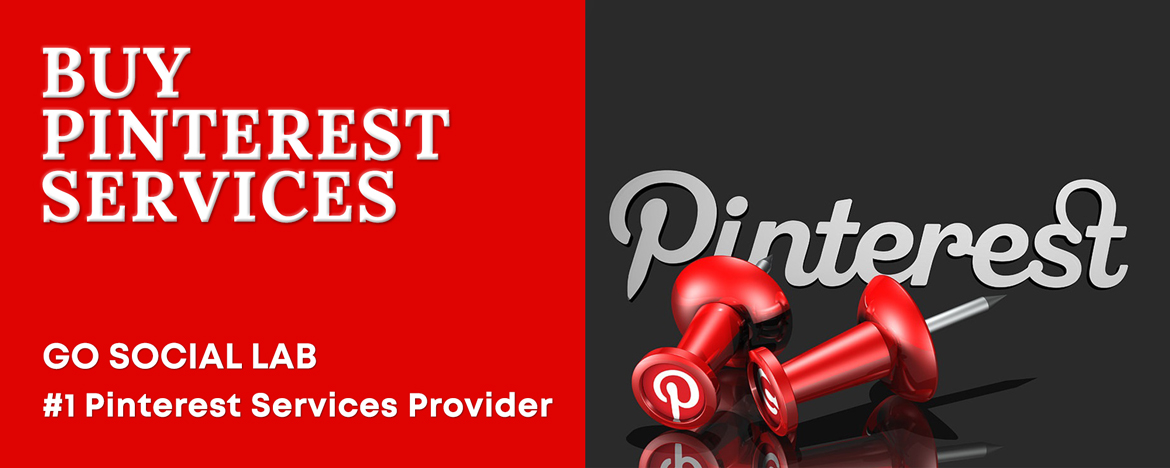 User Reviews and Comment
At Go Social Lab, we take great satisfaction in providing excellent service at reasonable costs. Check out the reviews from our clients below before believing us.
Tuesday, July 18 ,2023
""I thrust the pontoon out with an arrangement for 35,000 Repins, which essentially impelled my pro

...


Read More "

– Randy A. Swindle